Meet the Crew
The 2015 Field Crew for the Johnson's Island Civil War Prison
Archaeological Field School, Heidelberg University, Ohio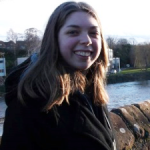 Jaime Graham, Field Supervisor
I am a proud alum of Heidelberg University '13, where I worked with Dr. Bush at Johnson's Island for four long and exciting years. As a recent Master's graduate, I am happy to be back and working with this year's field school! My archaeological interests are in studying how the introduction of Christianity changed burial patterns in early medieval England. Long term, I plan to earn my PhD and work overseas excavating and caring for early cemetery sites.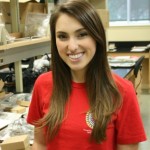 Haley Hoffman
My name is Haley Hoffman and I am an anthropology major at George Mason University. I am interested in historic archaeology, specifically the French and Indian War era as well as lithic analysis. I chose Johnson's Island for my field school because it is a site packed with rich history and cultural significance.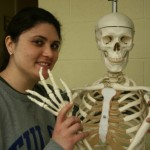 Emily Schumacher
Hey, my name is Emily and I'm a graduate student at the University of Tulsa with a passion for history as well as archaeology. And although Johnson's Island is a far cry from my home in the Dallas Fort Worth Metro area, it will allow me to get my feet wet in what I hope becomes my future field-historic and military archaeology.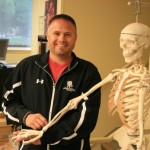 Corey Chipman
My name is Corey Chipman from Bemus Point, New York. I retired from the Army in 2014. I am interested in historical archaeology and underwater archaeology. I am most interested in the contact and conflicts of the colonialization of the America's. I want to work in CRM (cultural resource management) and develop programs that utilize returning war veterans and archaeology together in the U.S. like they do in the United Kingdom.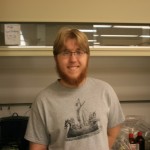 Jackson Green
My name is Jackson Green. I'm a 20-year old junior at the University of Texas at San Antonio. Over the last three years, I've been a re-enactor with the 6th Texas Co. K out of South-Central Texas. The field school at Johnson's Island plays into my favorite timeframe in American history to learn about. Personally, I am looking to further education in battlefield archaeology focusing on Tennessee in the final years of the American Civil War, namely the Franklin Battle site.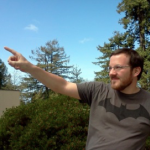 Doug Carter
My name is Doug Carter. I have worked on several historic archaeological projects from early 1800s to the mid-1900s. Working on these logging and mining sites in the Pacific Northwest has given me exposure to ceramic and glass analysis. My goal as an archaeologist is to help the research being done on fires and fire managements, and what effects fire can have on archaeological sites. I personally feel this type of research needs to be expanded and applied to modern cities.
Click here to meet the crew from past field seasons!