| | |
| --- | --- |
| April-November 2003 | InteractiveDig Mount Vernon |
Courtesy Historic Mount Vernon
Washington's Distillery 1800-1997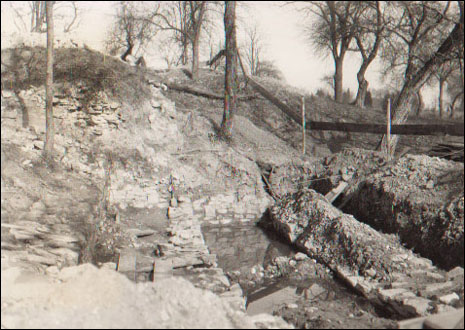 The stone foundation of Washington's 1770 gristmill on the banks of Dogue Creek, as excavated in 1932.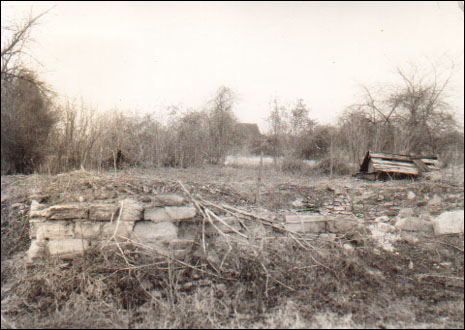 In 1932, the stone foundation of the miller's cottage was visible on the surface.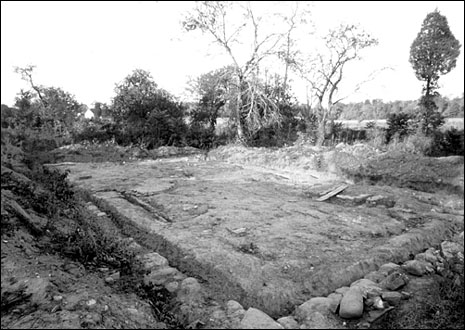 The distillery was uncovered in 1932. This photo shows the brick paving, foundation stones, and other features that our excavations are again revealing.
InteractiveDig is produced by ARCHAEOLOGY Magazine
© 2003 Archaeological Institute of America